Twitter
OSESGY Highlights
2018 'terrifying' for Yemenis but ultimately a 'year for hope', says UN Special Envoy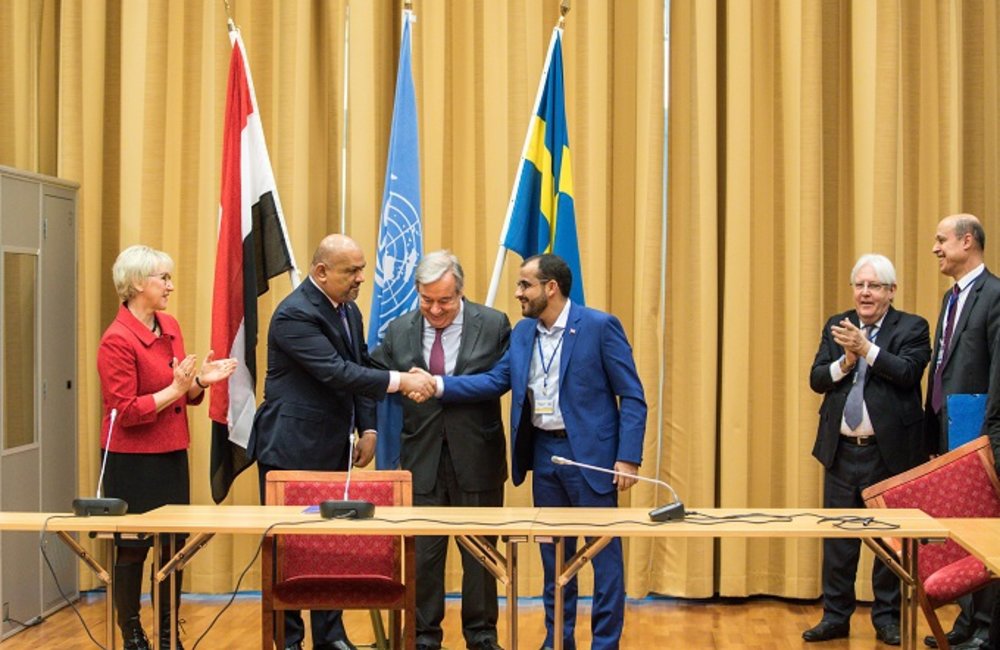 It has been a "terrifying" year for Yemenis but ultimately one of hope, as December talks in Sweden yielded a ceasefire around a key port city with the promise of further substantive consultations between the warring parties next month, the UN Special Envoy for Yemen, told UN News in an exclusive interview on Wednesday.
Despite the "remarkable" recent progress, Yemen continues to suffer from a humanitarian crisis described by the UN as the worst in the world, together with fighting between Government and Houthi movement opposition forces across the country, said Martin Griffiths, who said "it's still going to be a hard slog to make it work according to plan".
Read the main highlights of the interview at UN News
Click here to listen to the full interview 
Martin Griffiths: Track II efforts complement official negotiations, and lay the foundation for peace-building in Yemen
The Special Envoy of the Secretary General for Yemen, Martin Griffiths, stressed the importance of ongoing Track II efforts, as complementary to official negotiations in Yemen, indicating that it is crucial to work on peace-building in Yemen, in parallel to official diplomatic efforts, known as Track I, to end the war. He added that "the real work in Yemen starts the day after we reach a political deal. We should all work to prepare for that day.