Hope conflates with fear - OSESGY consultations with diverse Yemeni groups in Aden and Ma'rib
A delegation from the Office of the Special Envoy of the Secretary-General for Yemen held discussions and consultations with government and military officials, local political and security actors including women, tribal figures, local youth mediators, civil society organizations, and representatives of internally displaced persons' communities. The wide-ranging consultations focused on political and security priorities, ways to advance an intra-Yemeni political process under UN auspices that provides space for inclusive participation and transparency. They also tackled the design and preparations for a sustainable nationwide ceasefire to increase security for Yemeni civilians, support the political process, and pave the way for viable transitional security arrangements.
In a meeting with Vice President and Governor of Ma'rib, Sultan Al Arada, OSESGY's Chief of Political Affairs, Roxaneh Bazergan, and Principal Military Adviser, Antony Hayward, discussed the prospects of political solutions while acknowledging the low levels of trusts that currently exist between the parties. Both the Governor and OSESGY stressed the importance of bringing in voices and views from a wide variety of Yemenis into the process. The discussion covered issues associated with hosting large numbers of Internally Displaced Persons (IDPs), the inability to open up roads for humanitarian purposes, as well as economic challenges. The meeting also discussed continued military incidents in Ma'rib. OSESGY reiterated the United Nations' condemnation of all targeting of civilians and all indiscriminate attacks that risk the lives of civilians and the integrity of civilian infrastructure.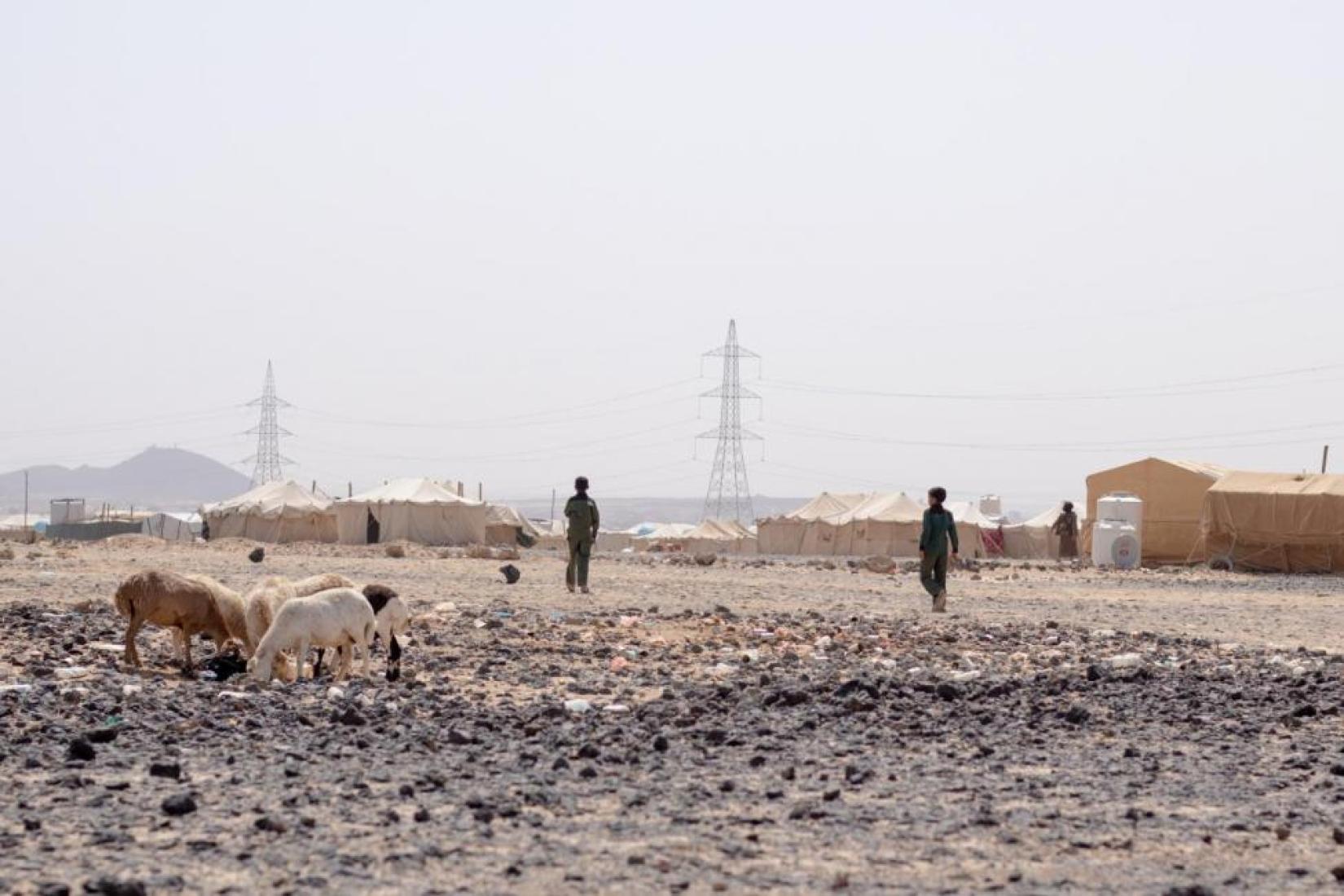 Internally displaced Yemenis sought refuge in and around Ma'rib. Photo credit Rami Ibrahim/IOM Yemen.
Discussions with military actors, including senior military commanders and members of the Military Coordination Committee, focused on preparations for a sustainable nationwide ceasefire that would  be managed by the parties themselves through a UN-facilitated mechanism. Yemeni participants emphasized the need for serious guarantees and demonstrable commitments to ensure the sustainability of a potential ceasefire.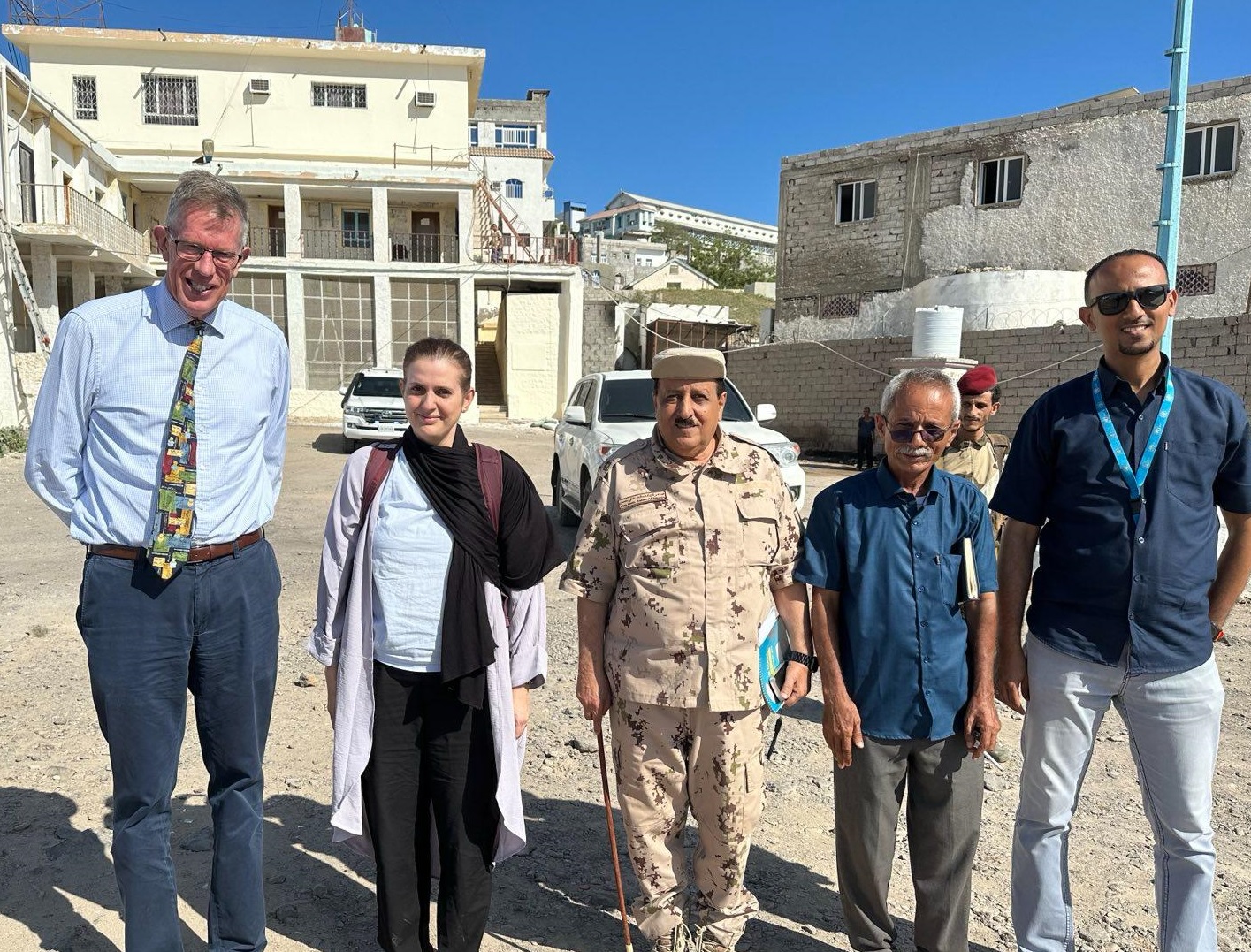 Discussions with military officials centered on planning for a lasting nationwide ceasefire. photo credit OSESGY/Ana Kantor.
Collectively, a significant consensus emerged around the need for a dialogue platform facilitated by the United Nations that empowers Yemenis to debate and inclusively make decisions on both immediate and long-term priorities.
"We support a serious peace. A Yemeni-Yemeni dialogue under the UN is needed for such peace," a tribal member told OSESGY representatives in Ma'rib.
Participants from civil society organizations, women and youth-led groups spoke of the significant suffering caused by increasing restrictions on Yemenis' freedom of movement and conveyed IDPs' strong desire to return to their homes. Some participants stressed the need for the return of normality and the start of comprehensive recovery and reconciliation. They talked about hospitals, schools, services, roads, food prices, and other elements of daily life that require urgent resolution. Participants also emphasized that the absence of political avenues to advance accountable governance, economic justice, and equal citizenship contributes to an escalating sense of hopelessness and frustration.
Civil society participants highlighted the daily challenges Yemenis are facing and called for a return to normalcy, comprehensive recovery, and reconciliation. photo credit OSESGY/Ana Kantor.
They expressed hope about the prospects of an agreement between the parties on measures to improve living conditions, a comprehensive ceasefire, and the launch of an inclusive political process under UN auspices. But they also voiced fears that the moment will pass without tangible progress towards these objectives, and about a prospective agreement entrenching, rather than disempowering, unaccountable governance structures.
 "We need an agreement, but for a country that has a vision for 'all', and includes equal rights and opportunity for all Yemenis," stated a military commander.  "We need to go back to a political process, rule of law, and adherence to human rights," added a tribal representative.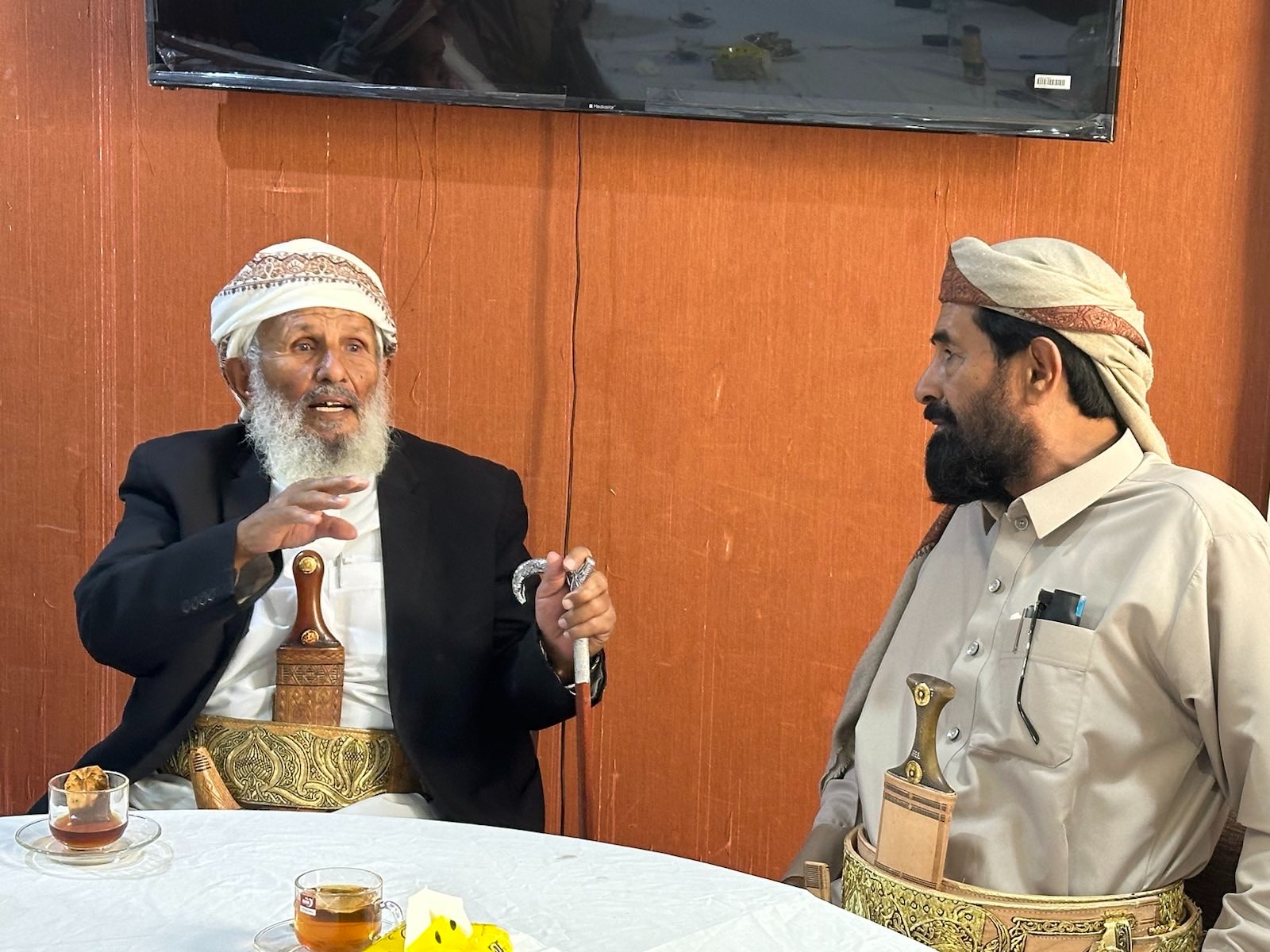 Tribal representatives expressed their hope for an inclusive political process. Photo credit OSESGY/Ana Kantor.
This round of meetings and consultations comes as part of OSESGY's consistent engagements with various Yemeni stakeholders across the country to inform its mediation efforts and ensure the inclusivity of mediation outcomes.
"A political solution to this devastating conflict is long overdue. Any sustainable solution has to pave the way for a future where all Yemenis can recognize themselves and use dialogue to bridge gaps and overcome differences," Ms. Bazergan said.